Partner Week 2022
Welcome to our inaugural Partner Week! We are launching this initiative to support our amazing Partners and shine a light on their businesses. With so many new faces and agencies in the Tribe, we think it's time to remind you all who our Partners are and why you should give them a call. Every day this week we will focus on a different Partner or media partner. Today is all about our Out-of-Home experts in Latin America - Altermark
Altermark are partnering with Billups in the US and Mediabridge in Europe and the rest of the world to provide the Tribe with global coverage.
Who is Altermark?
Altermark are Out-of-Home Media Specialists. Through the deep knowledge of markets and data + technology, we have increased the efficiency of Out-of-Home media for big brands. We simplify planning, maximise investment, ensure delivery and maximise the convergence with other medias. We are the first Americas company specialised in OOH planning, with more than 3 decades of experience in Brazil, America's and global markets, O2O specialists. We have LATAM offices in Rio, São Paulo, Mexico City and Buenos Aires. We are driven by data, creation, innovation and passion for OOH.
Find out more here .
Get to know our people!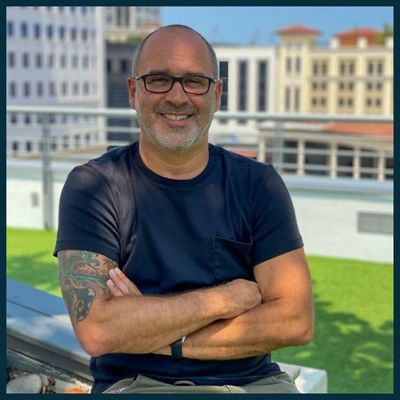 ALEXANDRE CARDOSO
With 35 years of experience in the Brazilian Out-of-Home market, Alexandre helped implant the concept of OOH and has become a national reference when referring to tactical planning and strategy for this media. A professional that has accompanied the evolution of the industry together and created a strong relationship with the top "players" and clients of the Out-of-Home world.
CLAUDIA DAMAS
Claudia Damas is the Americas CEO at Altermark. With two decades of experience in Out-of-Home, she has in-depth knowledge of OOH purchasing and planning in the US, Mexico, Caribbean, Central and South America. Her leadership was decisive for the company to emerge from the pandemic even stronger and grow together with the resumption of OOH.
CÉSAR ANGULO
César is Altermark's Growth Director for the US market. With a background in other media, such as TV, he has worked at NBCUniversal, FOX, Media Brands and Latcon, always in prominent positions in the commercial areas. César is an accomplished professional widely recognised for providing leadership in building and directing dynamic organisations.
Catch us on social media!
Join Altermark's community on LinkedIn and Instagram to keep up with their latest news and projects!