A collection of some of our favourite Christmas projects from the Tribe!
With December well underway we want to take a moment to reflect on some of our favourite festive campaigns from our Members and Partners around the world. Grab a coffee and a mince pie, put your feet up and enjoy reading about some great campaigns!
MADE | Russia
Member agency MADE in Moscow are in the middle of their "Journey to Christmas" campaign for client Moscow Seasons Street Festivals. They have been working on a project involving National Geographic across Europe. Click here to view the Journey to Christmas online article hosted as sponsored content on the existing National Geographic's Guide to Moscow. They have also co-branded digital traffic which was geo-targeted to European audiences across Nat Geo local sites, co-branded social traffic drivers across Facebook and created banners and pre-roll leading to their clients website homepage.

DaGusto | Spain
DaGusto based in Madrid have created Christmas events for the past two years for their client Aura. In 2017 DaGusto, organised a Christmas event which included live music, catering and a ping-pong competition, inspired by Tribe's famous ping-pong tournament from our Tribal Gathering in London. It was a good opportunity for Aura employees to build relationships with people who they don't usually work with. DaGusto also supported the event with a contest on social media.
This month they organised a second Christmas event for their client. DaGusto hired a penthouse in Gran Vía and transformed it into a speakeasy and casino night from the 1920's. 90 Aura employees were given costume props and the team that won the most money at the Clandestine casino donated the winnings to charity! There was food, drink and great music all night! Here are some photos from the event.
BJL | UK
Instead of giving Christmas gifts this year, UK Member agency BJL are doing something we think is much nicer. BJL is buying Christmas presents for kids they know won't otherwise get any. And they're putting their clients names to them. They've teamed up with the wonderful people at the Wood Street Mission. And they'll be donating a children's gift to them in your name. All you need to do is choose the gift!

Check out BJL's Gift Generator here . Clients simply pick the pressie they would like to send. Add a personal message. And BJL will make sure Santa delivers it.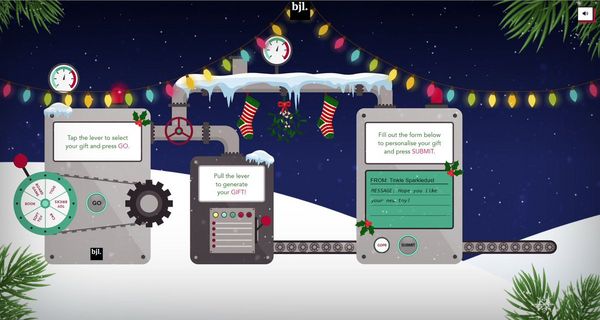 OneWorld Communications | USA
"Ho ho ho!", said Santa Claus? No, it was social media hacks laughing as they spread misinformation to voters in recent USA November elections! So OneWorld Communications created a brand "VoteSure" and social media videos for the department of elections, the California Secretary of State. The campaign showed voters, suspicious of social media, going to the VoteSure website for reliable, trustworthy information. "Reputation management for elections! The time has come." said Jonathan Villet, OneWorld's Strategy Director.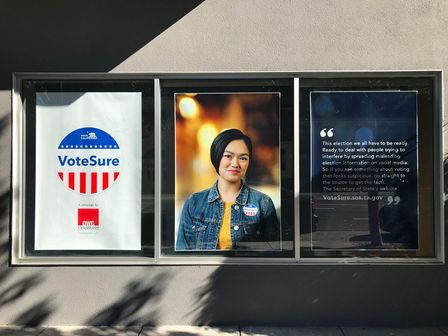 Agence Dagré | France
Lastly, we want to share with you a campaign that our friends in Strasbourg created for Moselle Sans Limite. To promote Christmas in Moselle, Dagré created a campaign, including these posters which were displayed in the Metro in Paris. Dagré were also responsible for designing the programming for the event. You can view some of their work here . The agency really loves a Christmas project and have been in the festive mood for weeks after completing this project!
If you would like more information about any of these projects or would like to get in touch with any of the agencies featured here please send an email to Elaine Miller from Tribe at elaine.miller@tribeglobal.net .