To celebrate National Beer Day at TG HQ we take a look back at some interesting beer and craft beer campaigns from our Member agencies in Dubai, Belgium and the USA. Open a cold one and enjoy reading today's blog!
Cheers! Skål! Prost! Felicidades! Ypa! Santé! 干杯 Tagahanga! Proost! في صحتك Saluti! Tepuk tangan! Στην υγειά σας Egészségére! 乾杯 Noroc! Salud!
Comma
Brand strategists Comma worked out a new campaign for Bavik Super Pils: "The best social network". The beer brand wanted to focus on what is really important: personal social contact instead of social media. Bavik Super Pils launched the new campaign together with Comma at the end of April with the main message: "Get out of your room. Go get a pint. Enjoy together with your true friends". By doing so, the company wanted to ensure that peoples social lives really come back to life. "We follow each other on small screens and share, like and swipe that it is a sweet delight, but if the Wi-Fi fails..." Bavik Super Pils wanted to change that. According to the campaign, we must socialise again and talk to each other in real life.
Comma designed various posters, a newspaper, event material and its own social dictionary to highlight the campaign. They wanted to bring people together with a new beer cart and different tap trucks.
To strengthen the campaign and communications, Bavik Super Pils also organised its own mini-festivals with live music. With Bavik Super Pils On Tour they travelled to different cafés in the region to lure people out of their rooms. "By doing so we give people an extra reason to enjoy a fresh Bavik Super Pils together with friends," says manager Albert De Brabandere.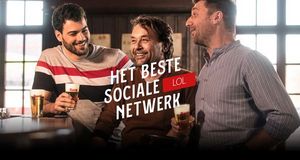 You can find out more about our Member agency Comma here .
EGC Group
Our Member agency EGC in New York have significant experience with Craft Beer. The agency's Craft Beverage team helped to rebrand and relaunch Terre Haute Brewing Co. 's historic brand with a fresh logo, new can labels, a new website, and more.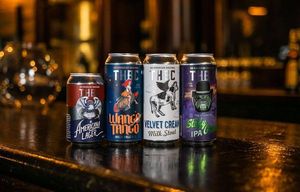 The team have also been working hard with Ten Pin Brewing Co. to develop their branding, beer designs, and packaging (as well as some other super-cool stuff, coming soon!). Bowling and beer – the perfect combination, wouldn't you agree?
And the agency's very own Jim McCune chatted with Jonathan and Sean, hosts of the popular podcast Persuasion by the Pint , about what it takes to market a good brew on episode: "The Art of Branding Craft Beer." Have a listen here !
EGC is also agency of record for craft beer related global brands like Hopsteiner, the world's largest hops provider, and SLG, the top keg logistics firm - working on everything from marketing strategy, to branding, video, and public relations.You can find out more about our Member agency EGC here .
LIGHTBLUE
LIGHTBLUE were challenged by Sony PlayStation and Heineken to create an event that was locally relevant, harnessing a global moment – The UEFA 2015 Champions League Final.
By uniting the world's most prestigious football competition with their local audience LIGHBLUE focused their attention on the heritage and culture of Berlin where the Final was held. Berlin is an icon, shaped by a distinctive and divided past. Berliners are culture drivers and like to express themselves. Their walls are their canvas; rough, bold and powerful. Bursting with ideas, innovation, creativity, art and culture.
LIGHTBLUE brought the Berlin culture to Dubai in collaboration with Sony PlayStation and Heineken by turning Zero Gravity into the ultimate destination for the UEFA 2015 Champions League Final. They kept fans entertained prior and post-match with unique PlayStation gaming stations, foosball tables and a one- of-a-kind Heineken bar.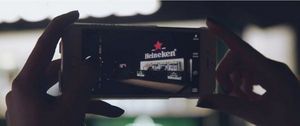 You can find out more about our Member agency LIGHTBLUE here .
If you have any questions about our network or would like to find out about all of the skill-sets and capabilities of Tribe Global's Member agencies and business Partners, please email our International Coordinator Elaine on elaine.miller@tribeglobal.net .