In this month's Focus interview we caught up with Kevin Alderweireldt, Founder of digital experience experts Cousteau in Antwerp, Belgium.
Hi Kevin, tell me a little bit about Cousteau, how do you describe your business to clients and potential clients?
Hi Elaine, thanks for this interview. Great question to start with. I would say that at Cousteau we are all about experiences. The digital kind. We see ourselves as experience-makers for brands and organisations, bringing them closer to their audience. Our team likes to push the creative boundaries of technology to make those immersive experiences happen.
How long has Cousteau been in business?
Cousteau was born almost 5 years ago. However, a couple of other digital, 3D and creative companies in the past were the foundation of what Cousteau is today.
You are based in Antwerp - tell me a bit about your city.
We love it here. I consider Antwerp as one of the most vibrant cities in Belgium. Here, in the south part of Antwerp you'll find a gathering of fashion designers, creative agencies and lots of film and photo producers. So, it's a great and inspiring environment to work and live in. The area also offers lots of possibilities for healthy lunchbreaks, which is a big plus as well.
Going back to business, who are your key clients?
We work for a variety of global clients, based in Europe, UAE and Asia. As our core business is digital, we find that those areas are definitely ready to jump in the immersive possibilities of new technology. As a team, we are proud to work for brands such as Cartier, Swarovski, Puratos, Samsonite, Brussels Airlines and the European Commission to name a few.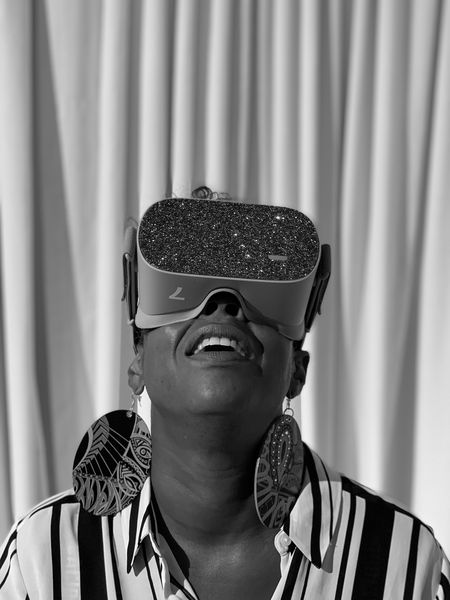 What is it that clients like about Cousteau? What do you do that is special?
The combination of technical knowledge and creative storytelling is a give-in. But I like to think we're in the business of building relationships. That's what we value most about our clients, the ability to work with them on a daily basis in a way that the relationship just grows. We really consider our clients friends that we have lunch with from time to time. And we like to think they feel the same way about us.
We are in the middle of the Coronavirus pandemic. What is the latest news from Belgium?
It is safe to say that the virus did some proper damage to our country. Our healthcare system, our economy and our citizens definitely took a hit. But we pride ourselves as being pretty resilient. In the short term, we need to adjust and make accurate choices and quick decisions. However, we're positive thinkers in the long run. It's great to see this crisis is bringing out the best in people and companies as well. We like that thought. So that's what we focus on. Optimism.
Are you doing anything new or different to support your clients through the Coronavirus crisis?
We used to travel a lot. Really, a lot. And we loved it. Seeing our clients face to face, building those relationships. Of course, technology does help us to connect when travelling isn't an option. So overall client collaboration has changed. How can we bring an offline brand to an online world. That's a question we receive a lot nowadays.
New technology such as VR, AR, 360 video, virtual events definitely helps in answering those requests. However, there's always a story behind an experience, so that's still the foundation of what we help our clients with on a daily basis.
What can you offer other Tribe Members and Partners?
Similar to what we offer our clients. Storytelling capabilities in combination with new technology knowledge. However, the same thing applies. We believe that we're in the business of building relationships, so that's what we can offer Tribe Members and Partners. The first person you call in case you need assistance.
What have you done recently that you are most proud of?
I'm extremely proud of Cousteau and how everyone tackled these last few months as a team. I believe we're strong as ever and that's a great feeling, to be able to come to work every day and work with people you trust and respect. I'm proud of all of the experiences we create and develop. A WhatsApp from a happy client after a project collaboration truly makes our day. And lucky enough, we get those kind of messages regularly.
Who is your favourite football team?
My dad's local team. They would kick Ronaldo's ass.
View Cousteau's case studies here .
If you would like to find out more about how Cousteau can help your brand or agency, you can contact Kevin Alderweireldt at: kevin@cousteau.studio