Tribe Global continues to support independent agencies around the world as an official sponsor of the European 2022 Search Awards .
This ethical, transparent, and well respected Award programme has been celebrating excellence in PPC, SEO and content marketing since 2011. We are excited to announce that we continue our partnership for 2022.
Each year the Awards welcome entries from across all 44 European countries, from leading search and digital agencies and professionals creating local, national and international work. Being part of this prestigious Award programme provides the opportunity to showcase your brilliance and attract new business and new creative talent, as well as network across international cultures and countries.
Brought to you by We Are Search , this year's Awards ceremony will take place in Barcelona on the 26th of May. We wish good luck to this year's nominees, and look forward to seeing the winning projects!
As a growing marketing network with 36 Member agencies and smart business Partners around the world, we are proud to support and empower independent businesses in the shifting digital landscape, inspiring innovation, creativity and connectivity.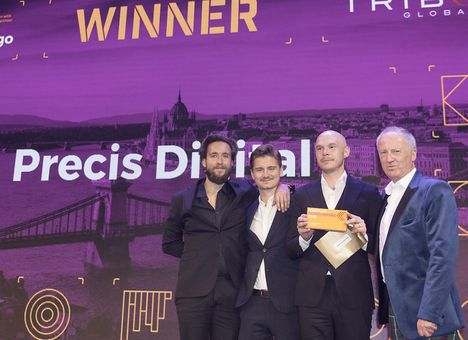 (Ian Wright presenting an award to Precis Digital in Budapest, 2019)
Find out more about how Tribe's agency network is empowering independent agencies and businesses here .
#WeAreTribeGlobal