Shared learning and collaboration are exactly what independent agencies need to succeed in this rapidly changing world, which is why we were delighted to hear about our Member agencies working together during this difficult time. Due to the current COVID-19 pandemic, we created a support project on our communications platform to support, inspire and motivate our Member agencies and business Partners.
With thanks to our Hong Kong based Member agency Sinclair who hosted a webinar for the network sharing their learnings from COVID-19, they were able to help our Spanish Member agency DaGusto in the most difficult of times.
During this global crisis, DaGusto applied Revival Strategies based on Sinclair's experience for their client Gelateria La Romana , which they have kindly shared with us.
Stage 1:
The first step was to create a social media campaign which focused on positive messaging. Using the hashtag #TODOSALDRÁBIEN (everything will be fine) they collected Gelateria La Romana's team efforts at home and shared their positive vibes on social media.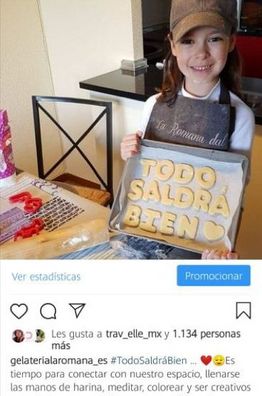 Stage 2:
The next step was to activate Gelateria La Romana's delivery-at-home service and online games for kids which were published on their website . They adapted the #quedateencasa (stay at home) global message, and in doing so, increased engagement with the brand's community whilst also increasing love for the brand.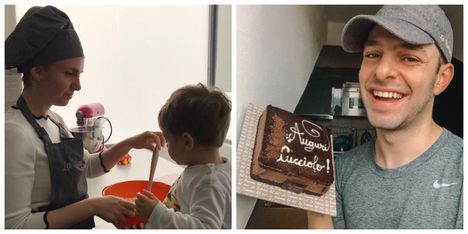 Results:
DaGusto achieved a record number of interactions for Gelateria La Romana on Instagram. Posting relevant content with good captions and hashtags resulted in Instagram's algorithm organically displaying Gelateria La Romana's content more. And due to the COVID-19 situation, the DaGusto team had more resources and time and were able to double their social media efforts for the client, posting daily and dedicating more time to Q&A's for Gelateria La Romana's Instagram community.

With regards to Facebook, DaGusto achieved +100% interactions and +377% reach for Geleteria La Romana's posts as well as +13% new page visits.
We look forward to finding out how the next stage of the project develops!
In conclusion, it's not news that the agency business is tough these days. Agencies and business are being disrupted and challenged like never before. This is where we, as a global independent network, believe we make a difference.
With a global network of independent agency owners and CEO's supporting one another, sharing their own experiences and learnings, sharing and supporting new business projects, and keeping one another motivated, our network of Member agencies and business Partners are now more than ever ready to move quickly and adapt to this rapidly changing world.
To find out more about becoming a Member of Tribe Global, please contact our Global Operations Manager Elaine Miller at: elaine.miller@tribeglobal.net or fill in our online application form here .
If you are interested in finding out how DaGusto in Madrid could work with you, email Cristina Dezcallar at: cristinadezcallar@dagusto.es
Or if you're interested in learning more about how Sinclair in Hong Kong (Shanghai, Beijing & Singapore) could help you, email Kiri Sinclair at: kiri@sinclaircomms.com .