A new breed of data-driven media company, for a new era of marketing.
Tribe Global is proud to welcome its newest Partner, Fifty , to the Tribe family! Keep reading to find out more about them.
A word from Fifty:
We understand humans. That is our super power.
Fifty is reinventing audience strategy with unrivalled human understanding, media execution and sustainable technologies. We know that data means nothing if it's not understood - that's why our insights and activation platform helps brands and agencies build a nuanced understanding of their current and future audiences while powering the campaigns to best engage them - all without compromising on privacy.
Digital media has never been more complex. Working in the thick of an accelerating and fast-evolving media landscape, our insights power audience connection across all platforms and digital environments. Our best-in-class platform makes insights actionable by coupling audience understanding with omni-channel activation, maximising return on media spend and turbo-charging overall campaign effectiveness. Fifty gets clients to the right place, at the right time, in front of the right people.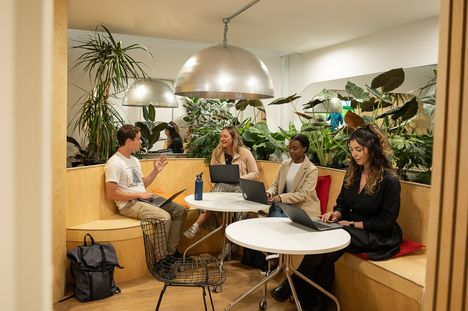 In addition to first-class performance, we're paving the way for greener AdTech. As a climate-positive business, we've simplified our methodology and platform processes to offer our clients and partners a more sustainable advertising partner. We're also working towards a number of bigger and better sustainability commitments, because we know our work is never done when it comes to climate action.

Our customers love Fifty because we:
Build actionable audiences based on competitors as well as your existing customers.
Use rich, real-time insights to unlock hard-to-define audiences.
Activate consistently across a wide portfolio of platforms and channels.
Fifty drives growth through unrivalled media strategies and deep audience understanding. View our website .