We are an insight-driven localisation agency with 30 years' experience working with some of the most successful global brands including Meta, Indeed, Fitbit, EA and many more. We believe brands who respect local cultures are more successful around the world and this belief runs through everything we do here at Freedman International; from providing local insights and brand guardianship through to creative adaptation, production and delivery.
Our offering is designed to help brands fully understand and immerse themselves in the markets they want to be present in, and provide them guidance to ensure their marketing communications are not only correct, but are effective and resonate with the local audience. Utilising our network of cultural experts including creative directors, strategy leads, linguists, and planners across 95+ markets, we help ensure what a brand stands for is replicated internationally.
We do this through a 6 stage approach: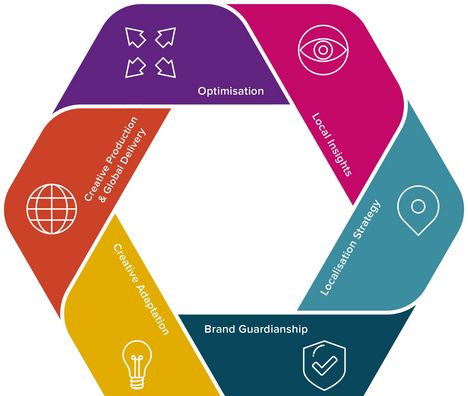 Find out more about our services here .