Our Tribe Focus interviews are back for 2021! To kick things off this year we caught up with Adam Cunningham, Chief Global Strategist at Allied Global Marketing , to find out more about the agency, their predictions for the year ahead and much more.
Hi Adam, tell us a little bit about Allied Global Marketing, how do you describe your agency to clients and potential clients?
Our entire agency approach is leading our clients' current and prospective customers to take a specific action, for example: driving streaming subscriptions and viewership, choosing one travel destination over another; booking tickets for different exhibitions or shows, and so on. Our major solutions across paid media, earned media, owned media, creative, and strategic consulting operate across 6 out of 7 continents and measurement, analysis, and accountability to client KPIs are part of everything we do no matter the vertical or territory.
Domain Experts: We specialise in entertainment, arts, culture and sport industries. We develop and execute campaigns encompassing our five key solutions of paid media, earned media, owned media, creative, and strategic consulting for major studio, network and lifestyle companies worldwide, as well as for up-and-coming challenger brands.
Data-Focused: We use a combination of 1st, 2nd, and 3rd party data to inform our plans, model businesses and project results. Our computational systems are unparalleled in the industry and let us regularly exceed industry performance benchmarks.
Agile: We maintain proprietary real-time analyses to monitor consumer behavioural, sentiment and consumption shifts. All these analyses allow clients to quickly pivot among revenue and distribution streams and ensure maximum commercial success no matter where audiences go next.
Performance Driven: Whether it's theatrical advances, room or event bookings or app and service subscriptions, we build integrated campaigns which drive audiences to take actions over set timelines with business milestones. We build continual testing into all our campaigns to ensure they (and we) get smarter.
Creative Visionaries: We conceptualise, design and produce award-winning, KPI-exceeding creative. Whether it's a global omnichannel campaign, a new visual identity, a hybrid immersive event, a standalone billboard or banner ad - or anything in between - we understand the nuances of creating compelling content for audiences and cultures around the globe.
Audience Specialists: We specialise in reaching consumers with the highest likelihood of conversion, advocacy, and retention. We holistically plan campaigns across paid, earned, owned, and creative, which minimizes waste and maximizes efficiency.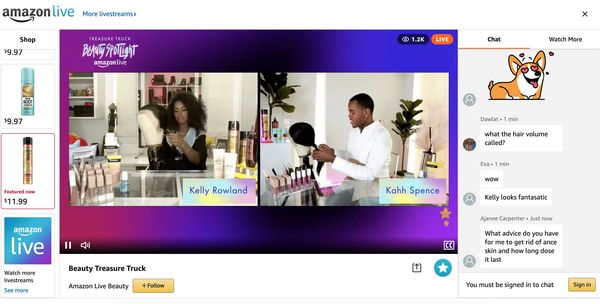 (Allied is the Experiential agency of record for Amazon Treasure Truck. We create, design, produce, and manage promotional events for Amazon and their partner brands. Programs include sampling events, national mobile tours, trade shows, sponsorship activations, pop-ups, virtual events, and more.)
How long has Allied been in business?
We've been in business for over 30 years. We started in the US but now service clients across 6 continents.
You are based in London – tell us a bit about your city.
Well, what's there to say about London that hasn't already been said? It's an incredible place to be, and within it I reside in East London in a converted Victorian warehouse on the Thames. Our office, when it's open, is in the centre of Soho so certainly allows for some immediate work/life balance the moment it hits 6:01pm. I also keep a home in the US in my (truly) favourite city, New Orleans. Outside of pandemic-times I am usually travelling amidst our various offices around the world, as well as meeting with our clients wherever they may be so London serves as the perfect base to go between continents.
Going back to business, who are your key clients?
Select clients include (in alphabetical order!):
AMC Networks
Amazon
Apple
BBC Disney
NBCUniversal
Netflix
Resorts World
Station Casinos
WarnerMedia
ViacomCBS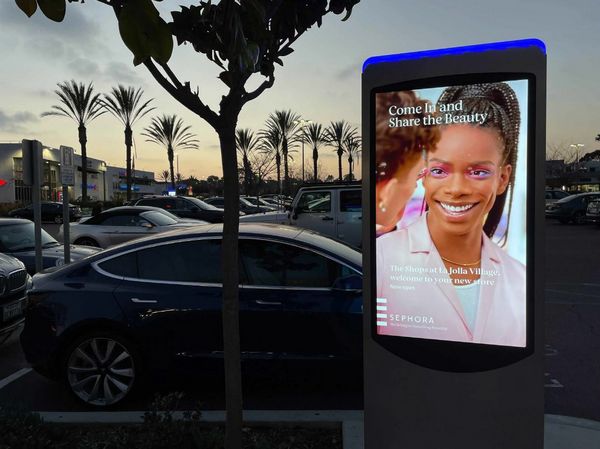 (Allied develops and implements hyper-local, integrated media campaigns to support Sephora's new store openings across the US.)
What is it that clients like about Allied? What do you do that is special?
We specialise in marketing the products and services consumers spend their disposable income on for fun. So while as a performance marketing agency we're rooted in data, as passionate consumers of the verticals we represent, we keep our pulse on what's cool or what we perceive willbe cool soon. We apply this passion to achieving and exceeding our clients' business goals.
We are working through the Corona virus pandemic, what is the latest news from England?
Nothing that can't be quickly ascertained from BBC News. (I avoid Covid talk like the plague...pun intended.)
Are you doing anything new or different to support your clients through the pandemic?
As pandemic panic set in around the globe in early 2020, we sprang into action. We began capturing 1st and 3rd party data relevant to our clients and their verticals, and evaluating its implications for their products and services. We maintained proprietary Covid-19 data dashboards for our clients which updated in real time, and held private workshops to walk them through the pandemic's shifting implications for their businesses. Our models and projections ranged from the immediate (reopening strategies and protocols) to the forward-looking (how to reimagine their businesses to leverage post-pandemic consumer behavioural shifts).
We've done the same for our own business. We've assessed how the industries and territories in which our clients operate are evolving and invested in resources to support them, so when the pandemic eases we'll be even stronger than we were before it. A few examples: we're developing a proprietary media mix modeling and projection tool. We're expanding our capabilities to provide hybrid experiential and live performance events. And we added a strategic consulting practice to our existing solutions.
(Allied is the publicity agency of record for Resorts World Las Vegas, the first fully integrated luxury resort to be built on The Strip in over a decade. Set to debut summer 2021, we handle all local and regional earned media efforts ranging from outreach and announcement strategy development and press material creation, to media relations, event ideation, and more.)
As we enter 2021, what are your predictions for the year ahead?
Reopening: The entertainment industry was already changing quickly (the shift to streaming), and the pandemic only accelerated those changes. We imagine cinema to still exist, but streaming adoption isn't going to reduce now that people can out. As more people get vaccinated and travel, restaurants and live events will, too, rebuild to full capacity and with that marketing will resume commensurately. However, it will lookdifferent. Messaging will need to emphasize safety. Travel and attendance restrictions mean fewer impulse purchases.
Targeting and attribution: New models of effectively reaching discrete audiences will emerge from the ashes of tracking cookies and iOS14's digital "nutrition labels." We're actively working with our clients to synthesize and evaluate data from paid media vendors, layering in first party, earned, and owned data. This lets us achieve a holistic picture of the audience and how best to reach them.
Evolving products:Some pandemic pivots will become permanent (e.g., virtual/hybrid events will continue to happen, shortened or non-existent theatrical windows). This will expand (or at least change) revenue streams, and marketers will need to adapt accordingly. We've already worked with our theatrical, live event and experiential clients to develop hybrid and online-only models to preserve and extend revenue streams and maintain consumer engagement.
Evolving media habits:Some consumer media consumption patterns which changed during the pandemic will outlast it (e.g., watching first-run cinema at home, daypart preference shifts due to remote working, etc.). We've built ongoing testing into all our marketing plans, to identify those changes which are permanent and those which revert to pre-pandemic levels. We'll then be able to flex messaging and media commensurately.
Brand Accountability: Consumers are increasingly considering a brand's ownership, diversity & inclusion, and policy positions when making decisions about first or continued transactions. Each brand will have its own standard(s) regarding sustainability, leaning into BIPOC / female ownership or management, etc. Our strategic consulting practice works with our clients to ensure their products and marketing align with those standards, from creative and messaging, to product design and development, to social and influencer engagement, to media vendor selections.
What can you offer other Tribe Members and Partners?
We're a global agency - but our two dozen offices across North America, Europe, and Australia/APAC means we have local expertise and our work day can stretch across nearly every time zone. We've planned and executed marketing campaigns in six out of seven continents, bought media in over 300 markets, and developed culturally-sensitive creative in over two dozen languages.
As performance marketers, we specialize in applying measurable KPIs to earned and owned media and creative, as well as paid media, and in being utterly transparent about it. We can develop (or improve) client MarTech stacks to ensure they're set up to properly ingest and output data from multiple sources. We provide 24/7 online dashboards so clients can monitor their campaigns in real-time. Our dashboard visualizations make it easier to derive actionable insights out of disparate data sources.
We offer 360-degree capabilities across paid media, earned media, owned media, creative, and strategic consulting, and perform all our services in-house.
Apex, our private in-house programmatic trading desk, specializes in lifestyle, entertainment, and culture campaigns (the first of its kind) and across an extensive variety of publishers and networks. This means we can offer our clients specialized vertical targeting, hands-on as well as automated optimizations, advantageous rates, lightning-fast response times, and stronger, more transparent insights.
We maintain our own database of nano, micro, and macro influencers. This lets us customise every influencer activation and media message without bias, and establish specific KPIs for each campaign and effort. Doing so gives us and our clients transparency into campaign and activation ROI and lets us optimise both short and long-term strategies.
We can provide support on discrete, one-off needs as well as for significant engagements. If clients or Tribe partners need counsel on CRM triggers and cadence, or production work on creative assets, or insights into the competitive landscape in a given territory, we can provide that, too.
What have you done recently that you are most proud of?
We launched a new US premium streaming bundle, amidst the not only considerable competitive activity, but the pandemic as well (meaning to this day we haven't yet sat in the same room as our clients). As the AOR for the business we were responsible for strategy across paid, earned and owned media, as well as creative - everything from SEO on landing pages to the (massive) paid media plan to creative production to the CRM welcome series strategy. We also led on strategic consulting to ensure the new service doesn't cannibalize the client's existing and successful linear business.
We created and implemented a performance marketing campaign strategically planned to align with key content releases while balancing retention efforts. The now 9-figure media budget included a highly refined audience segmentation strategy to ensure we reached the most likely viewers/subscribers for each content genre and title with an integrated media plan focused on all stages of the marketing funnel. Our campaigns exceeded goals, resulting in nearly 2MM signups in the first 90 days, at a highly efficient CPA that handily exceeded all industry benchmarks and expectations.

(Allied handles creative ideation, strategy and production in support of Netflix's seasonal awards campaigns.)
Get in touch with Adam at: acunningham@alliedglobalmarketing.com